Blüthner The PH Grand (Artcase design)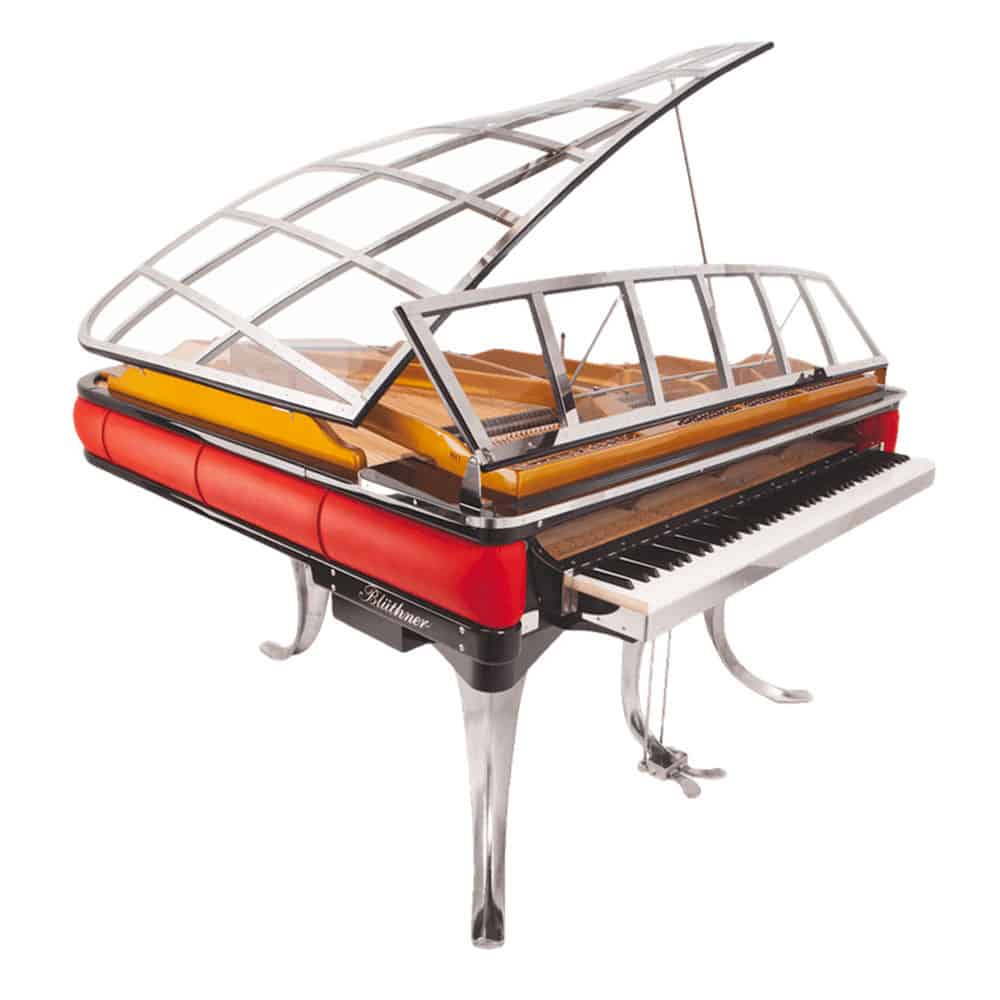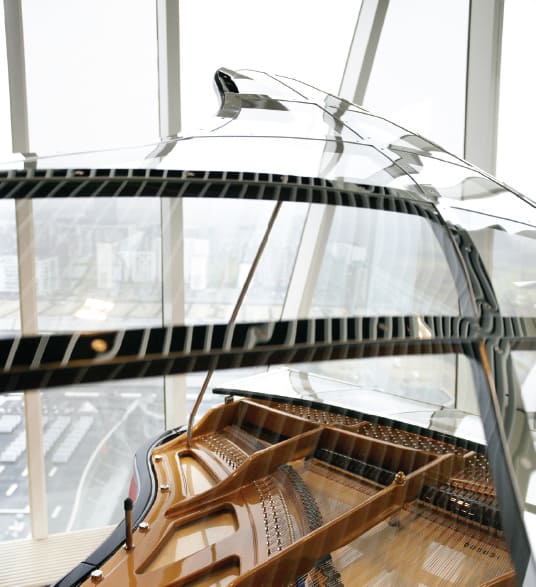 Designed by Poul Henningsen – Manufactured by Blüthner. Poul Henningsen (1894 - 1967) was a Danish author, critic, architect, and designer, who was one of the leading figures of the cultural life of Denmark between the World Wars. Nearly 90 years since the PH piano was designed in 1931, its style remains immortal with time. This model can bring the spectacular style and beauty to any space.
The product includes: Piano bench, piano key cover and heating tube.
It began with a conversation between Poul Henningsen & Leo Mathisen - a Danish pianist, singer and bandleader and a leading figure of the Danish jazz. And Leo presented Poul with two design issues common to most traditional grand pianos:
It was hard to communicate with his band with the lid of a grand piano open.

He felt there was wasted space beneath the piano that could otherwise be used for the storage of drum kits.
Henningsen's design response was to create the flexi-glass grand piano lid and transparent music desk to give the pianist much better visual communication with the band. And curved legs making more room for a bass drum to be easily slid beneath the piano when unused.
Dimensions
PH 185: Length – 185 cm, Width – 157 cm
PH 150: Length – 150 cm, Width – 157 cm