Yamaha V5SA (Entry level)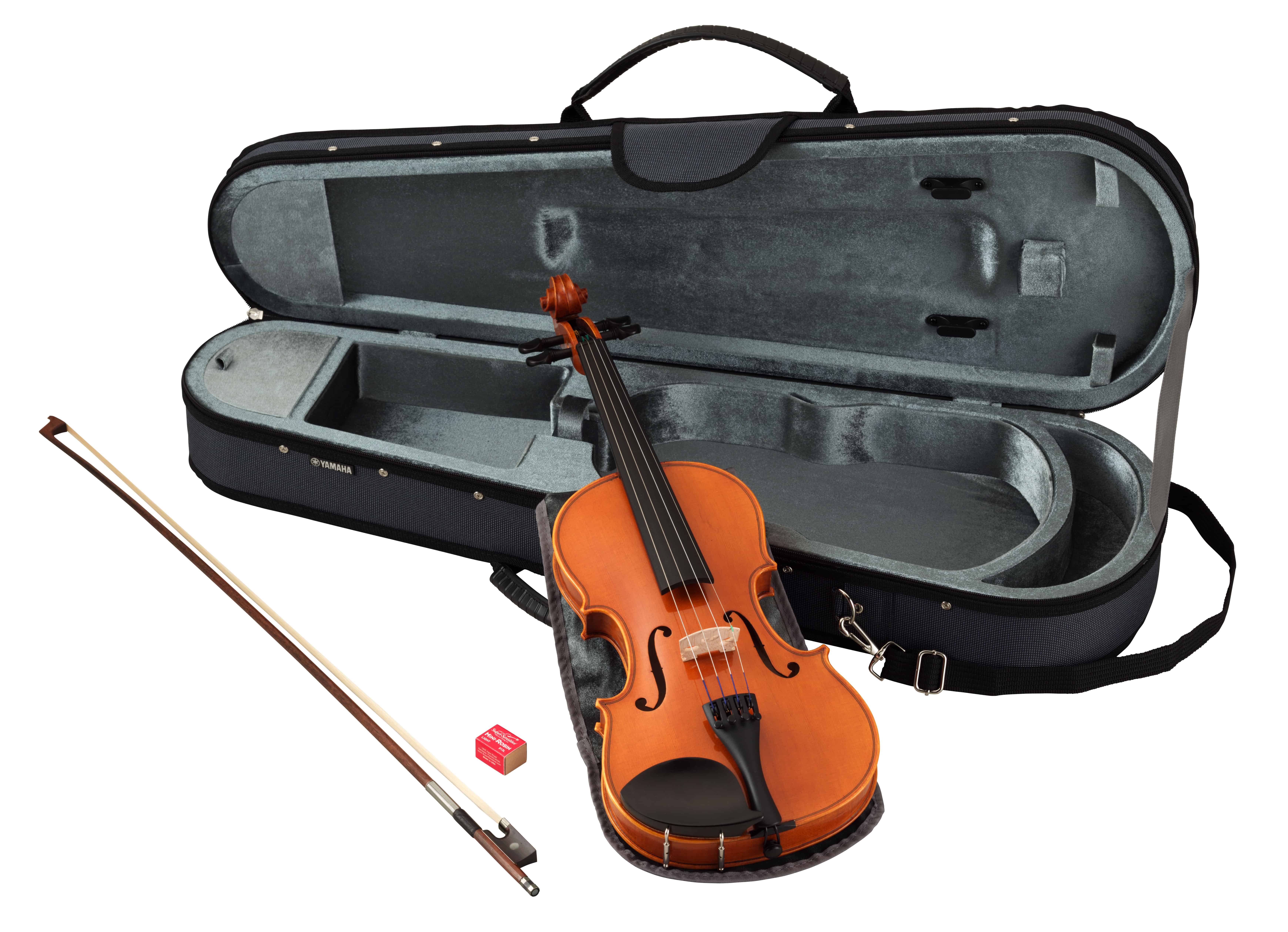 The V5SA features ebony tailpiece, chinrest, and endpin. It comes with a case, bow, rosin and is available in 1/8, 1/4, 1/2, 3/4, and 4/4 sizes.
Carefully Crafted By Hand
Yamaha's scale-size violins are crafted and finished by hand to provide young musicians with a quality without compromise instrument to start out on. These violins use original designs which deliver the excellent cost performance and outstanding reliability.
Oil Finish Delivers Superior Sound Quality
Because the finish has a great effect on the instrument's tone, Yamaha took the extra time and effort, testing various formulas and checking the results with acoustic measurements to develop an original oil finish that brings out the best tone. Applied by hand to maximize its effect, the finish enhances the instrument's response and articulation while adding a beautiful glossy appearance.
Sets Include Lightweight Case, Bow, and Rosin
Sets include everything the beginner needs. Cases are made of lightweight materials and include a strap to make carrying easy.
Accessories: this product also includes bow, case and rosin.