Bösendorfer Cocteau (Artcase design)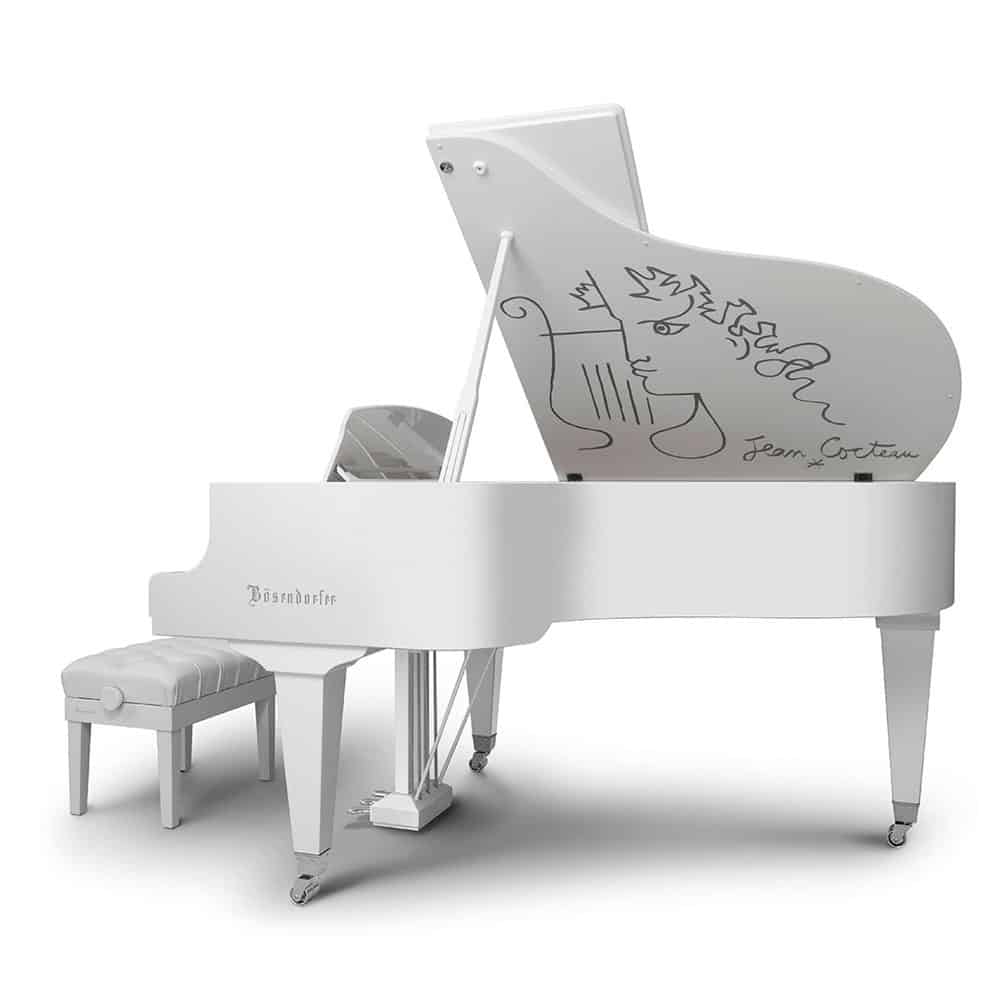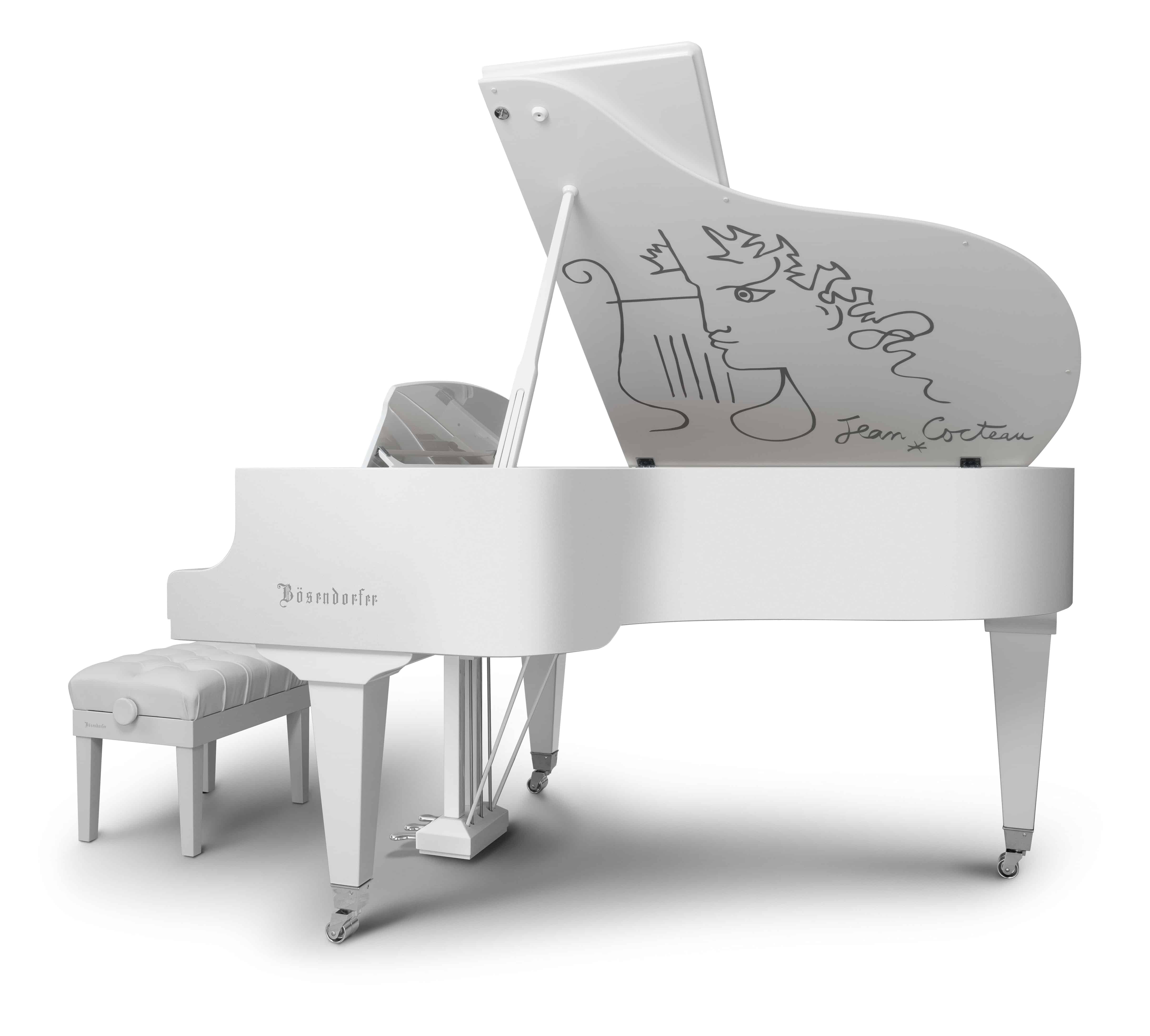 French writer, designer, playwright, artist and filmmaker, Jean Cocteau (1889 - 1963) was a close friend and a contemporary of Pablo Picasso. He also had a large influence on the European Art Community and working associations with many world-famous artists and musicians like Igor Stravinsky and Erik Satie.
The product includes: Piano bench, piano key cover and heating tube.
In collaboration with the Menton Music Festival, the limited edition Bösendorfer brand was decorated with the signature and typical work of Jean Cocteau, including the portrait of Orpheus, depicted just below the piano lid. The Bösendorfer Cocteau was created to celebrate the 66th anniversary of the Menton Music Festival (2015) and honored the great artist Jean Cocteau.
According to some legends, Apollo, as the god of music, gave Orpheus a golden lyre and taught him to play it gave him the ability to manipulate animals as well as make the branches dance. Hence the pieces of wood used to create this marvelous piano will definitely make your heart burn with every sound.
Dimensions
Length: 200 cm
Width: 151 cm