Roland RP-102 (Entry level)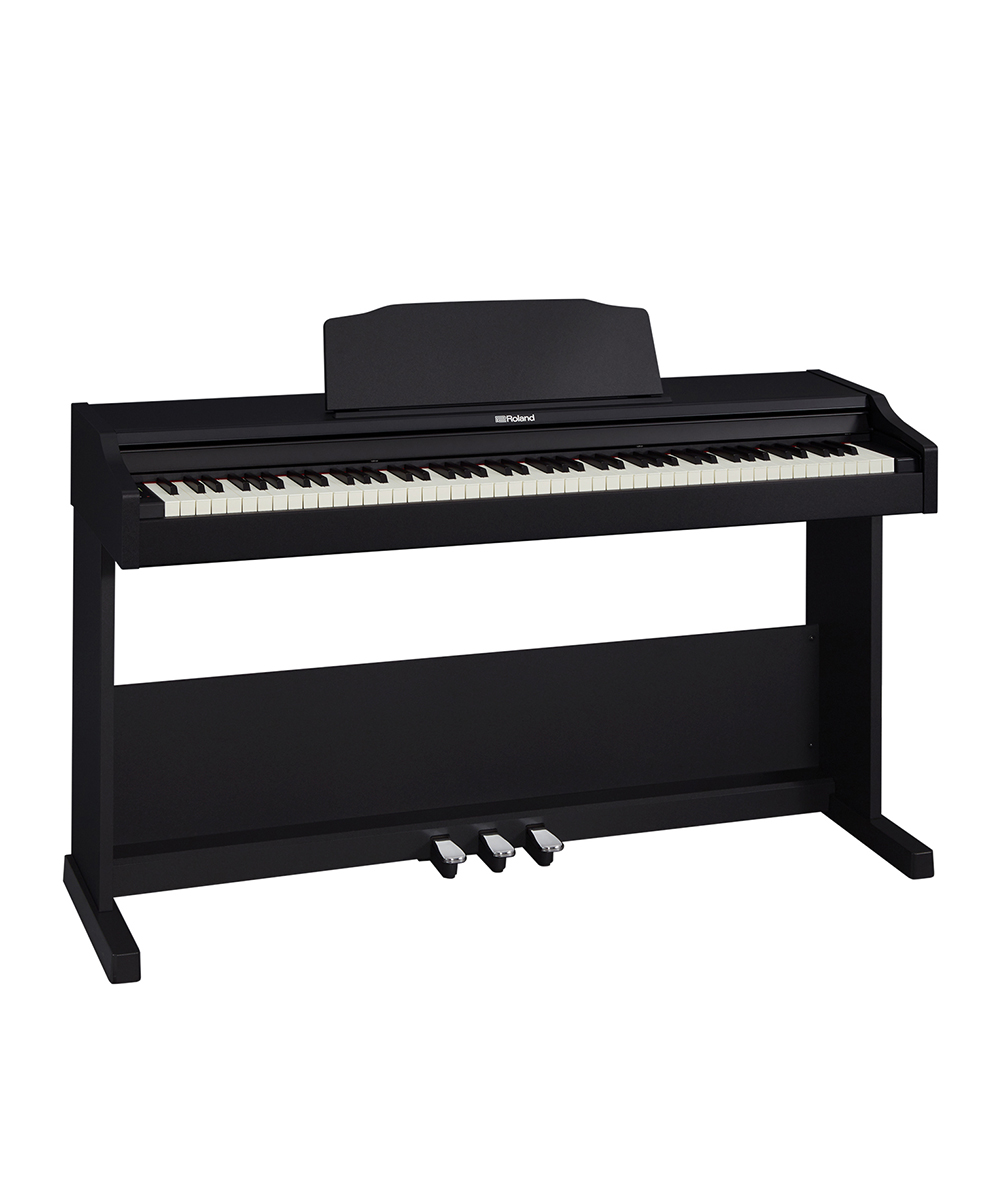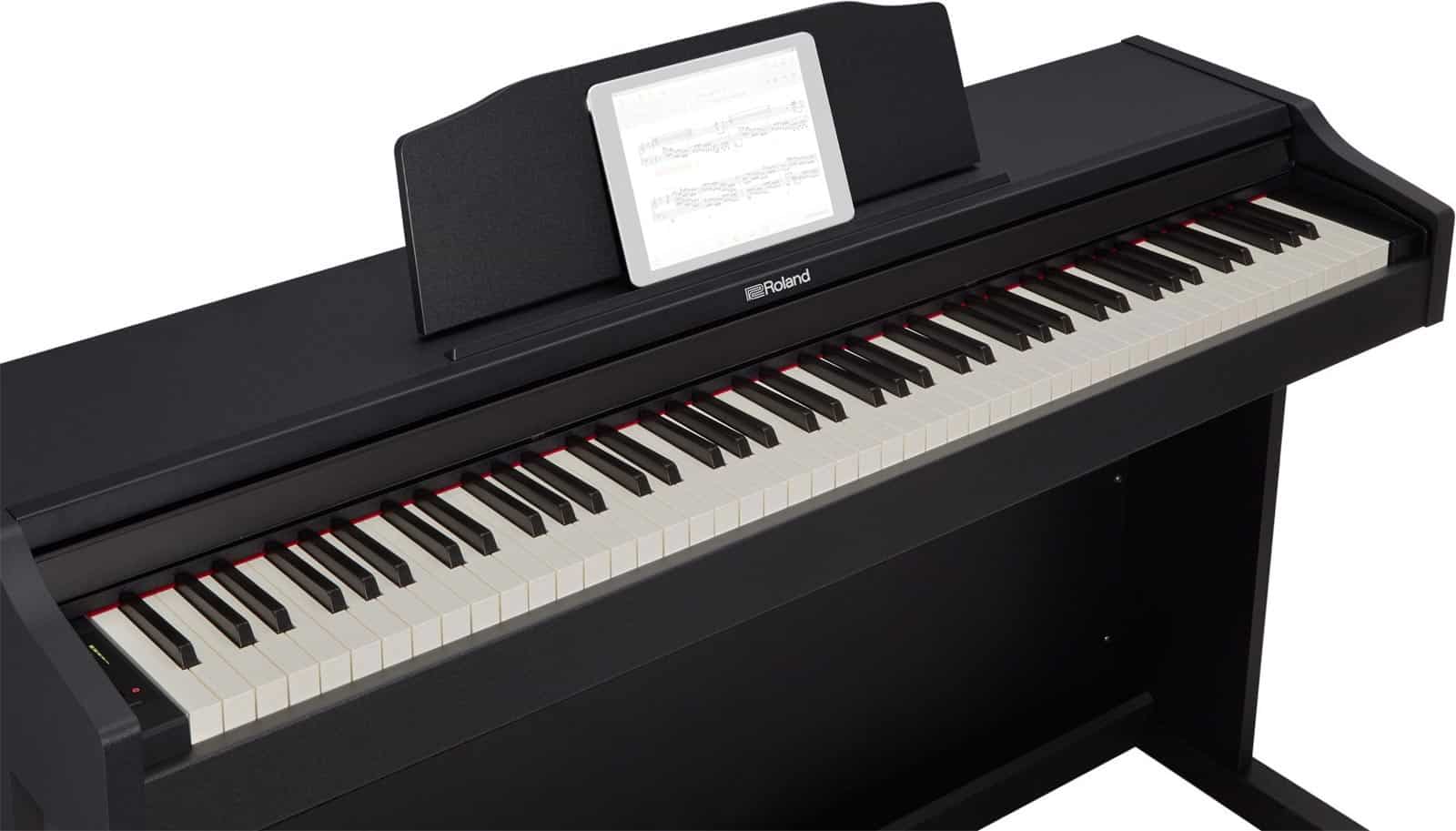 Thanks to its advanced capabilities, the RP-102 blends in seamlessly with your modern lifestyle. It never needs tuning or regular maintenance, and includes onboard Bluetooth® technology for connecting with a smartphone or tablet for instant enjoyment and enhanced learning.
By wirelessly pairing the piano with Roland's free Piano Partner 2 app, you can view digital sheet music, interact with backing rhythms, and access various features not available from the panel. The RP-102 is an exceptional piano value, at the ready to bring musical enjoyment for years to come.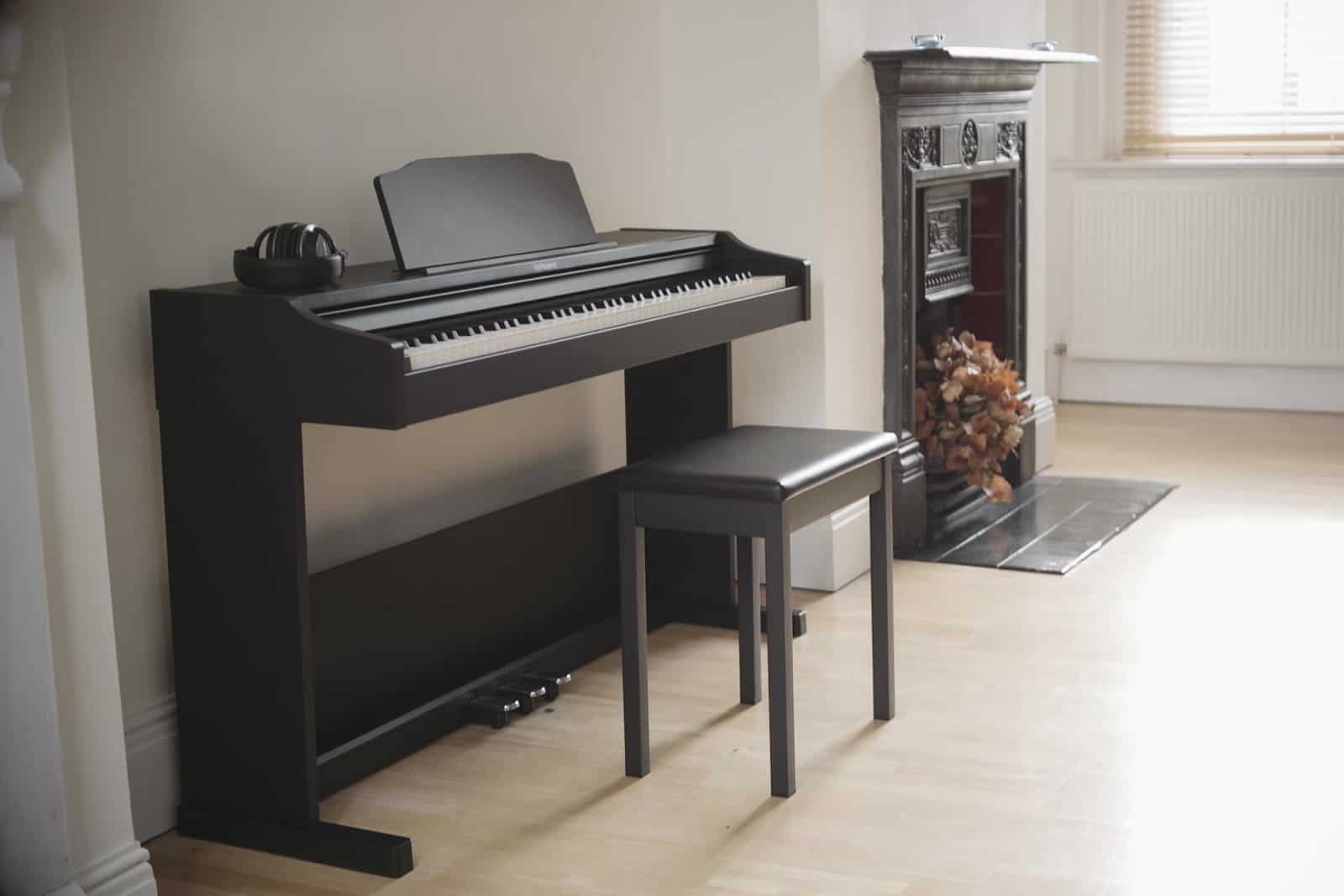 Smooth and Easy Operation
With its straightforward interface, the RP - 102 lets you enjoy great piano sound with zero hassle—just press the power button, adjust the volume, and start playing. Our Super Natural technology delivers the rich, expressive tone you'd expect from an acoustic grand piano, while dynamic built-in speakers fill the room with immersive sound and three built-in pedal controls with metal construction provide a real acoustic piano feel.
Ready for Practice and Enjoyment
The RP - 102 is equipped to inspire music-making the instant you get it set up at home. There are over 200 ready-to-play songs at hand, including traditional music, classical masterpieces by Mozart and Beethoven, and famous piano etudes from Hanon and Czerny. There's also a convenient onboard metronome with variable time signatures, providing an essential tool to develop your sense of timing. If inspiration strikes at midnight, you can plug in headphones and lose yourself in rich, beautiful sound without disturbing family members and neighbors.
Learn Faster with Piano Partner 2
Roland's free Piano Partner 2 app for iOS and Android mobile devices is the perfect companion for the RP - 102. Via a wireless Bluetooth connection, it shows digital notation for the piano's internal songs on your device's display, and pages even turn automatically as a song plays. You can practice each hand individually by muting the left—or right—hand part, and freely adjust the tempo as needed. The app also provides access to backing rhythms and flash card games that help you build skills with intelligent accompaniment and engaging music exercises.
Avoids Costly Maintenance and Saves Space
Acoustic pianos are heavy, costly to maintain, and take up a lot of space. With its modern digital approach, the RP - 102 is the solution to all these problems and more. It weighs just 84.3 lbs./37.8 kg and is easily moved by two adults, while the space-saving cabinet is about the same width as a 60-inch TV on a stand. What's more, the advanced digital sound engine never needs tuning, saving you time and money. It's perfect for use in lesson studios and school practice rooms, making the RP - 102 an excellent choice for music educators as well.
The product includes: Piano bench and headphones.