Roland RP-302 (Entry level)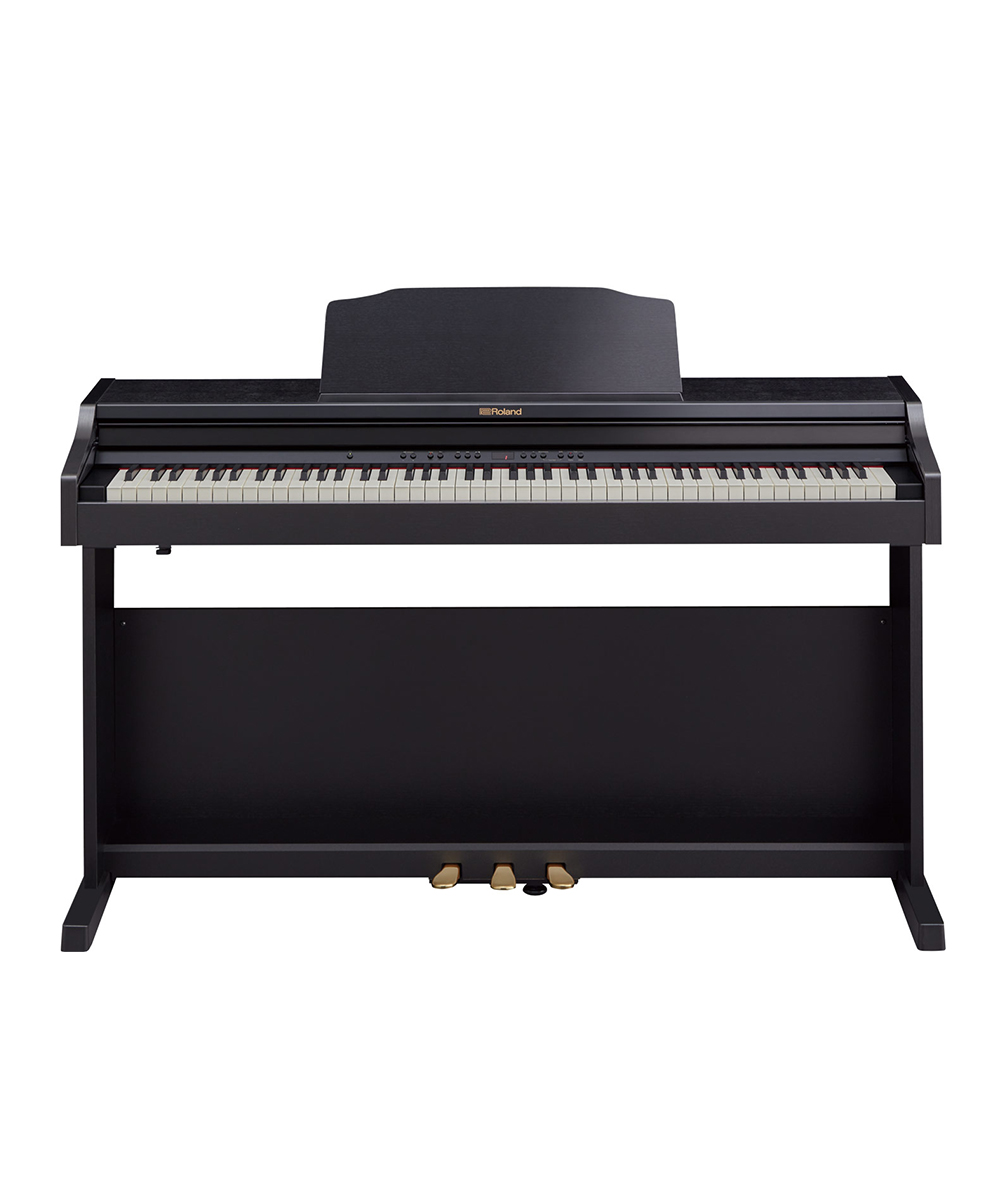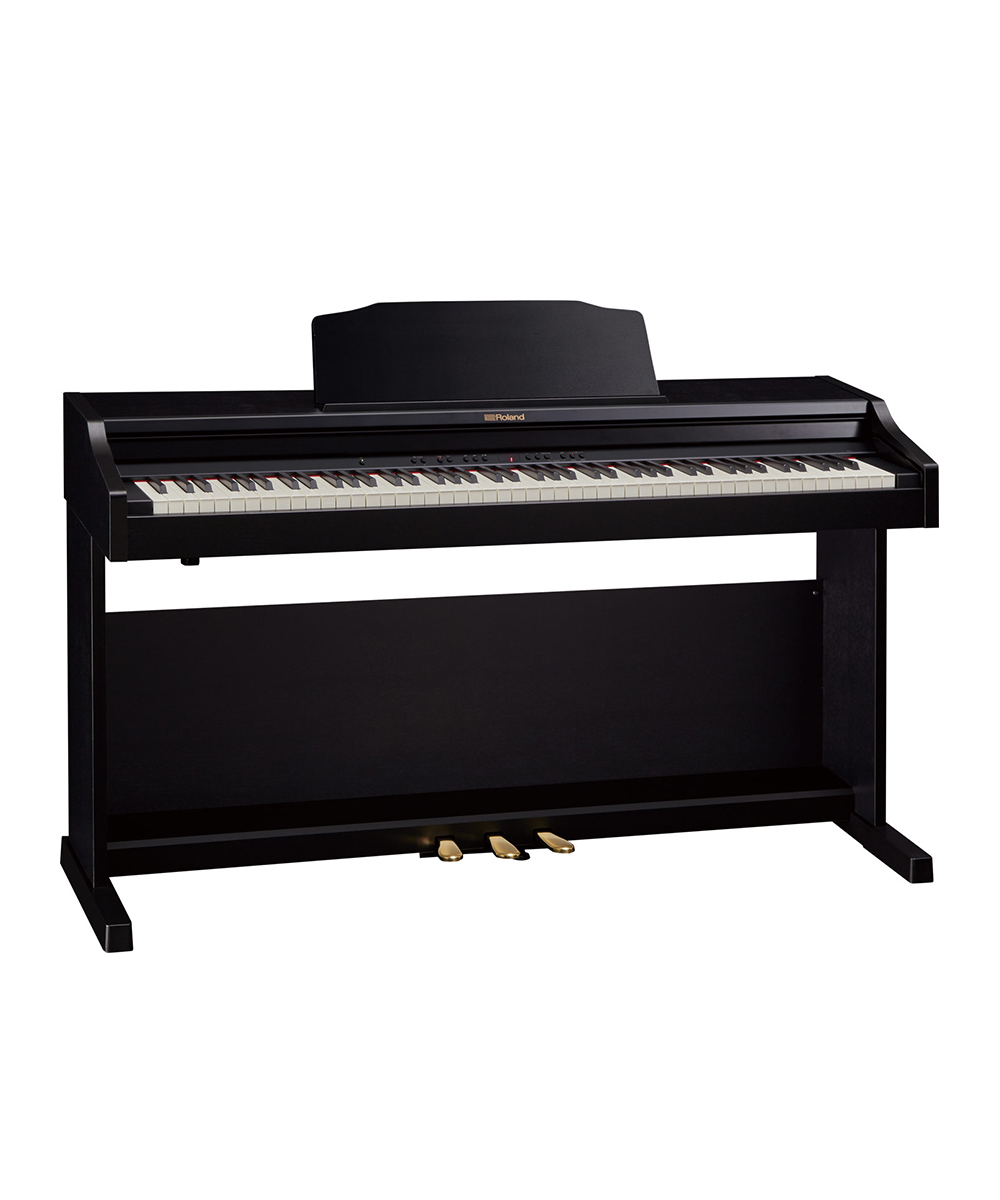 The new Roland RP-302 is your ideal first piano—and yet it's ready to support you as you get more serious. This digital piano offers a wealth of practice-friendly features to suit developing players, including a large onboard library of songs and exercises, plus metronome and recording functions and USB connectivity. Combining premium features, a competitive price, and a compact-yet-robust cabinet, the Roland RP-302 is ready to join your family.
Stay Inspired with Authentic Piano Sound and Expressive Feel
With onboard technology derived from Roland's flagship digital pianos, the model RP302 will keep you inspired—whether you're just starting out or you're an experienced pianist. A sound engine powered by Roland's SuperNATURAL technology delivers the rich, expressive tone you'd expect from a premium acoustic grand piano, while a dynamic array of built-in speakers ensures the sound fills the room. And as your style develops, the responsive Ivory Feel G keyboard follows every nuance of your touch.
Travels Light, Avoids Costly Maintenance, and Allows Practice When It Suits You
Acoustic pianos can be heavy and costly to maintain, and if you want to play at night, you may be bothering other people close by. The Roland RP302 is the solution to all these problems. Weighing just 41 kg, it's easily shifted by two adults, while a space-saving cabinet depth of just 432 mm won't swamp your home. The advanced digital sound engine will never need tuning either, saving you time and money. And if inspiration strikes at midnight, controllable volume and a headphones option will keep the neighbors happy as you lose yourself in the rich, immersive sound of the Headphones 3D Ambience effect.
Kick-Start Your Piano Journey with Practice-Friendly Features
It can be hard to stay engaged when you're learning piano, but the Roland RP302 is full of additional features that make practice a pleasure. Along with the authentic acoustic piano voice, there are over 300 additional sounds to help you get creative. An onboard metronome improves your sense of timing before you assess your progress with the onboard recorder. Audio and MIDI playback (from USB memory) lets you jam along with your favorite songs as they play through the piano's speakers, while Twin Piano mode avoids the grind of solitary practice, allowing you to play in the same key range side-by-side with a duet partner or teacher.
Features
Roland's acclaimed digital technology in an attractive and affordable piano designed for the family home

SuperNATURAL Piano delivers the authentic tone of an acoustic grand piano

Ivory Feel G keyboard provides superior feel, response, and expression

Three pedals integrated into the stand, with a damper pedal capable of continuous detection

Headphones 3D Ambience effect provides a multi-dimensional sound experience when using headphones

Extensive onboard song library including scale-learning songs, plus metronome and recording functions to boost practice and learning

Space-saving cabinet with a choice of Contemporary Black or Contemporary Rosewood finishes
The product includes: Piano bench and headphones.