Let's enjoy the beauty of Renaissance Collection's grand piano masterpiece Bösendorfer Dragonfly in the promotional photos "Di nhat hat suong nghieng" Spring Summer 2020". The collection represents an ideological milestone in fashion by designer Cong Tri featuring on Dep magazine. This piano is a symbol of artistic creativity in the classically mystical context in this space.
Designer Cong Tri marked his spectacular return with the photo album for the Spring Summer 2020 collection named "Spring Summer 2020" through the performance of two of his muses: Ho Ngoc Ha and Thanh Hang. The perfect harmony between luxurious costumes with eye-catching colors and European art space with extreme classic style attracts viewers at first sight.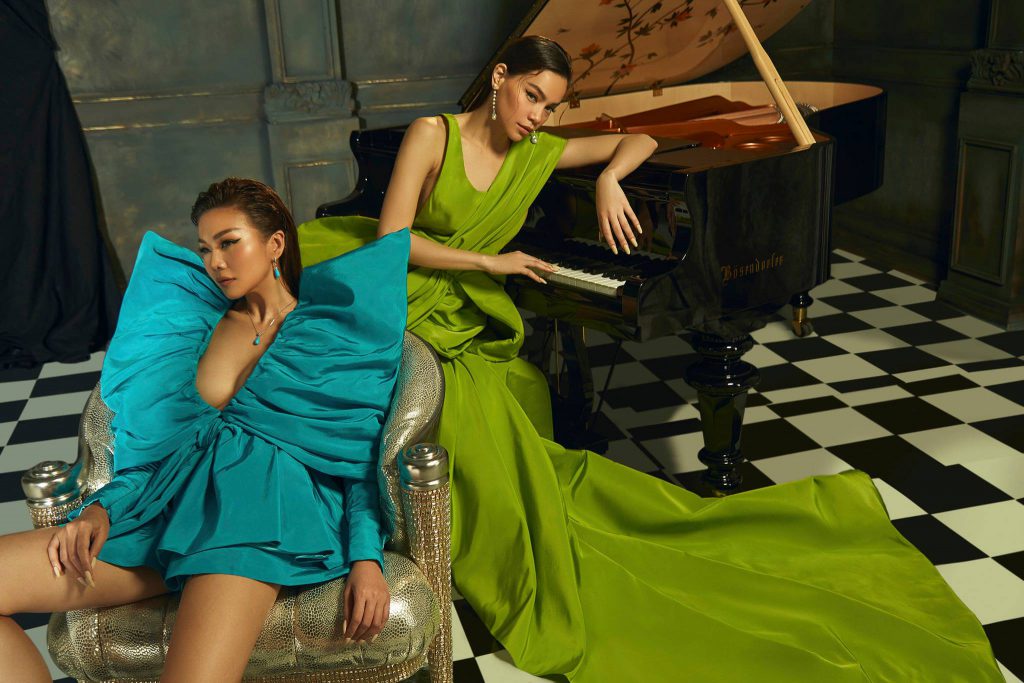 The charm of the two muses next to the grand piano Bösendorfer Dragonfly.
In particular, the Bösendorfer Dragonfly grand piano is placed in the middle of the room as a highlight, contributing to the mysterious, attractive, but equally poetic beauty. The masterpiece Bösendorfer Dragonfly is one of the special editions in the musical instrument collection with the unique craftsmanship of the Bösendorfer piano maker. Inspired by the royal garden in the Schönbrunn Palace, one of the most important architectural, cultural and historical monuments in Austria, the enchanting picture of nature is vividly recreated in this phenomenal work by the talented hands of skilled artisans.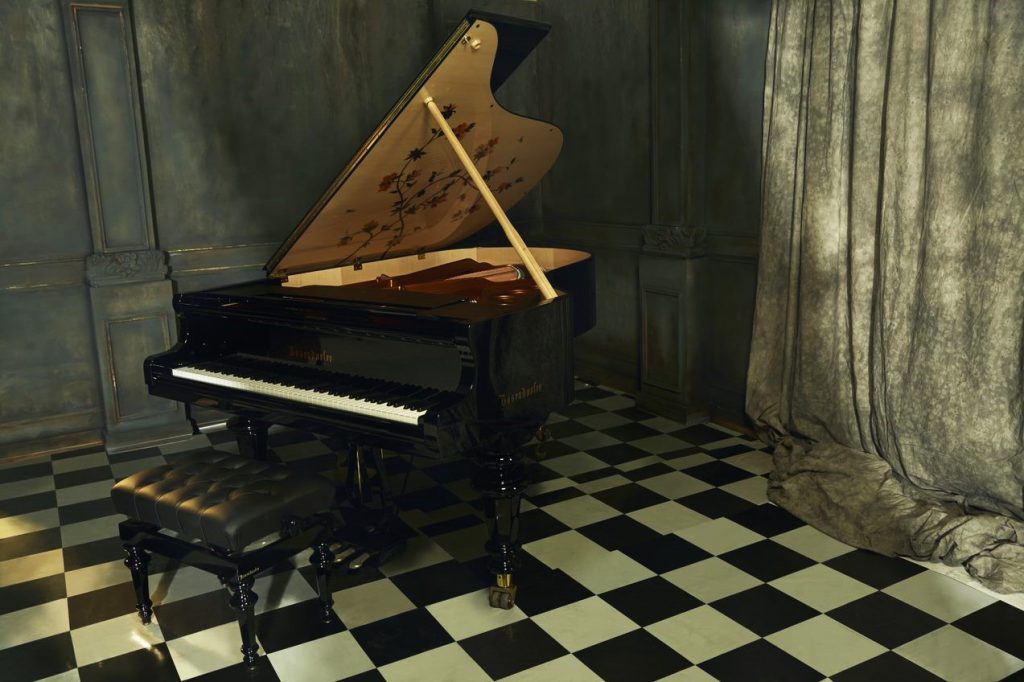 The artistic beauty of the grand piano Bösendorfer Dragonfly in a mysterious space.
Bösendorfer Dragonfly is considered a symbol of luxury, ingenious, and a homage to the magnificent garden of the noble Austrian Royalty. Through the special woodcarving of the brand that manufactures 200-year-old handcrafted pianos, the pattern on the lid is cleverly embellished with 8 different types of wood: tulipwood, British and American walnut, bird's eye tree, honeysuckle tree millet wine tree, silky oak, and gum tree. Besides, the body was made from well-known Austrian spruce - a wood type that is appraised for its excellent resonance of the piano.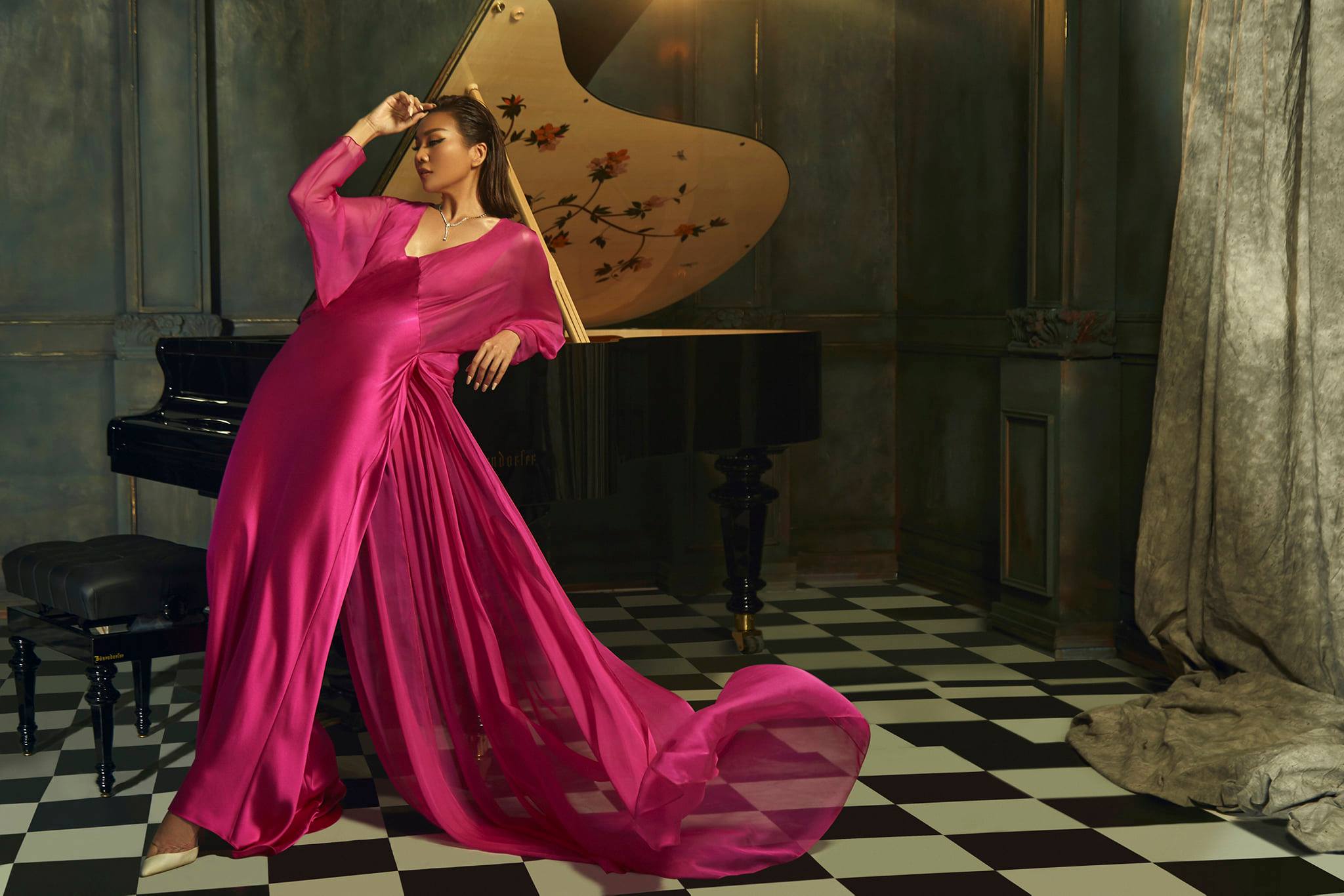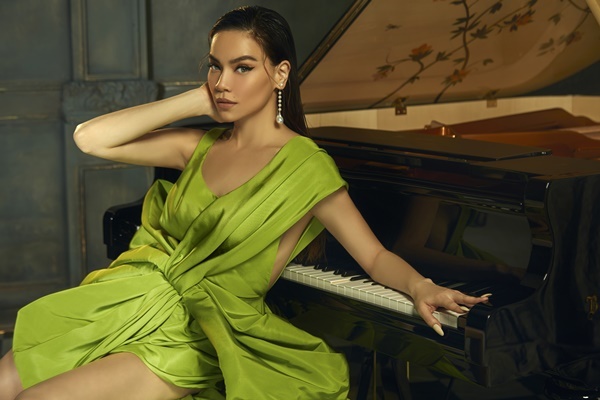 Bösendorfer Dragonfly is a great piece to make the photos more impressive.
ll features are blended together to create an enchanting beauty and the reminiscence of a spectacular garden. The sharpness and glamor are recreated by the image of dewdrops overflowing with vivid colors. It is probably not an exaggeration to say that the appearance of this art piece is the perfect instrument and strong impression in the collection "Spring Summer 2020".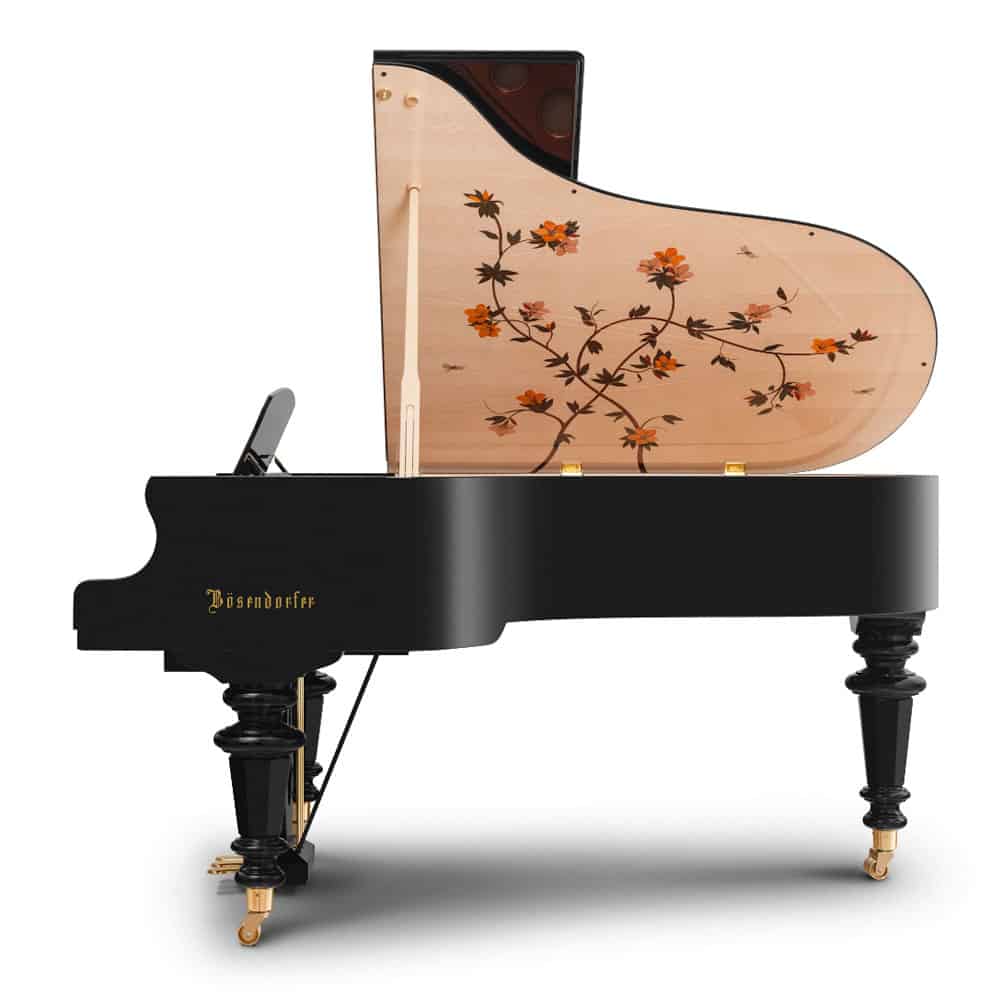 Bösendorfer Dragonfly (Artcase design)
Size
Length: 200cm
Width: 151cm
Height: 102cm
Read more