The grand piano masterpiece Bösendorfer is the highlight of National Sawdust, an ideal space that engages passionate hearts with music and art. Therefore, this place seems to become the headquarters for many artists around the world.
National Sawdust was founded in 2010 and established as a non-profit organization on October 1st, 2015, by Kevin Dolan, Co-Founder and Chairman of National Sawdust. With a great love for music, he built an art house for promising artists and composers and also a place to incubate many breakthroughs. Here, the uniqueness is not only in the style of performance but also in the iconic architecture and instruments arranged inside.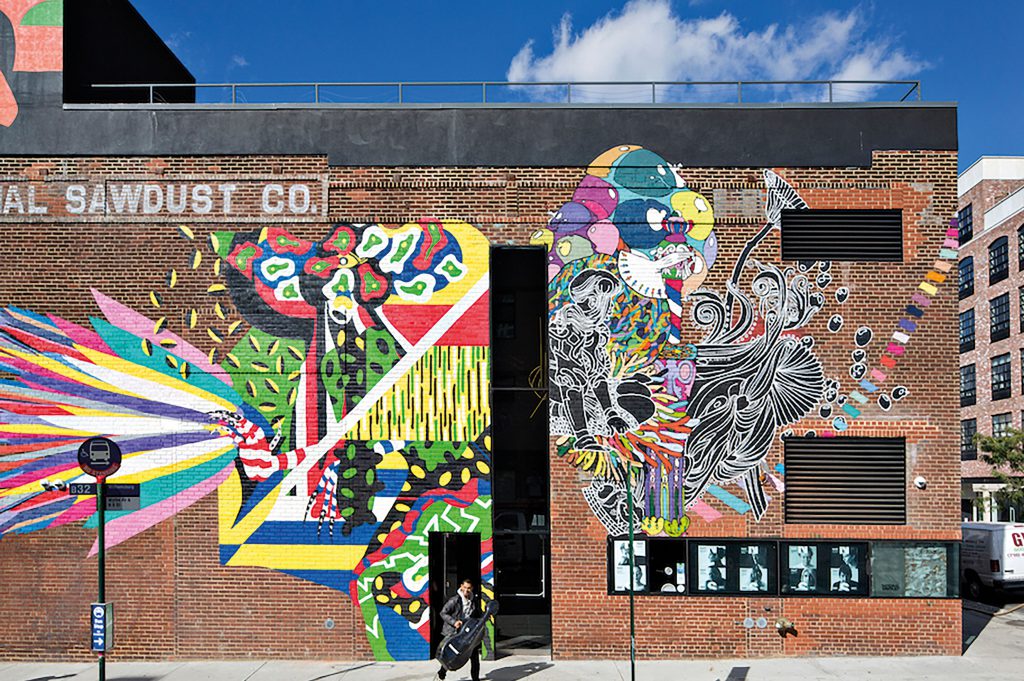 National Sawdust impresses right from its unique appearance
He was enchanted from the first time hearing the wonderful sound at the premier concert venue The Blue Note in Colombia, America. The piano with the warm melody was a masterpiece of the famous brand which is known as a 200-year-old cultural icon of Austria. In 2007 he ordered a grand piano Bösendorfer 225 CEUS for himself.
Initially, the masterpiece was at his home until he created a perfect art space for this piano known as National Sawdust. Artistically, National Sawdust's young and novel presence on the New York scene has been a smashing success. This is where over 350 events have taken place, and the Bösendorfer grand piano seems to have become an icon of this stylish destination. According to the designers of the place, the venue is specially designed so that the piano could fill it with sound. Bösendorfer has won many hearts and become many artists' desirable masterpiece around the world, which is one of the "Big Four" piano makers in the last two centuries.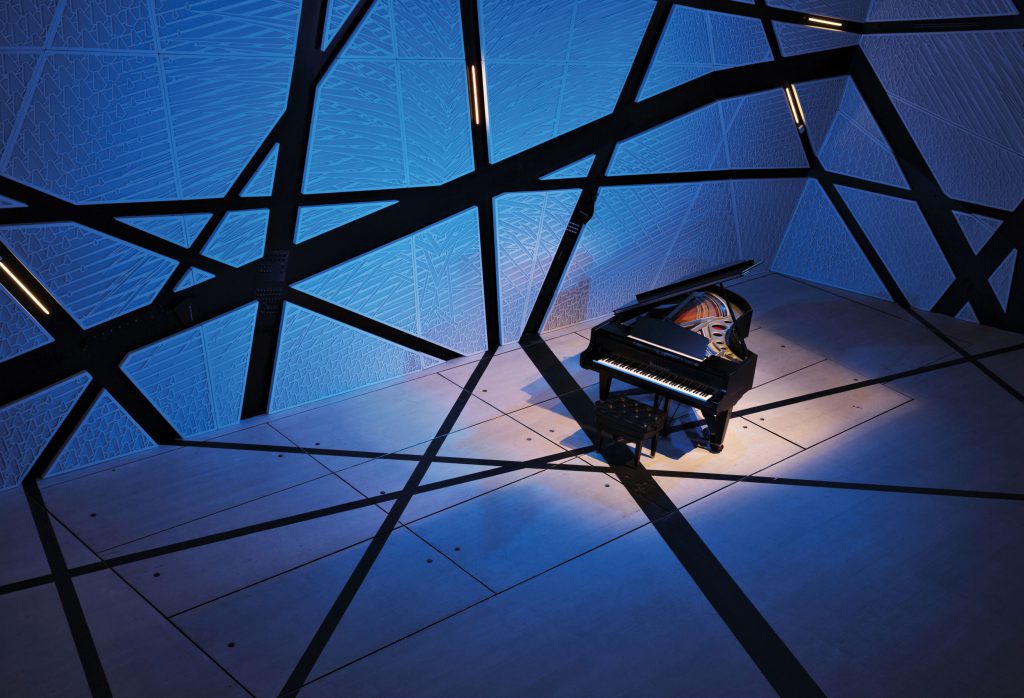 Delicate harmony between the modern creative space and the beauty of Bösendorfer
Each product is the combination of the heritage of handcrafting, a creative view, intelligence in the hands, and the dedication of Austrian artisans. Bösendorfer pianos are masterpieces with cultural and architectural values. With their distinctive timbre and impeccable reproducibility, performances are recorded and played back to their most lively nuances. 225 CEUS has captured Kevin's heart since the first time he put his hand on the keyboard and perhaps those who have heard it once also fall in love with.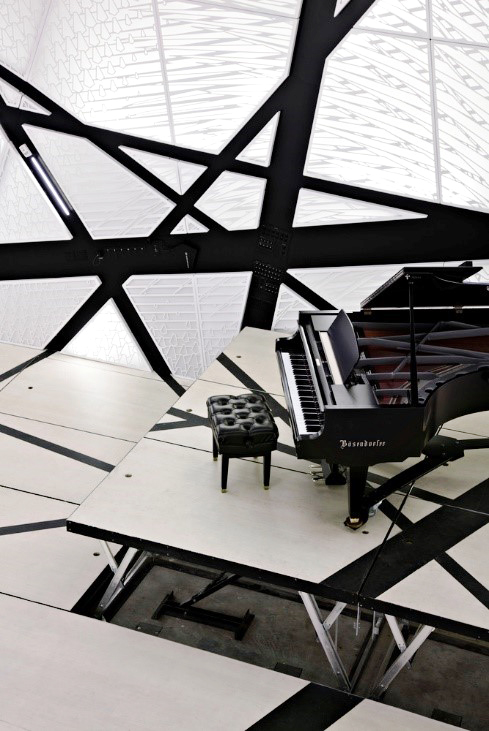 The close-up view of Bösendorfer in National Sawdust
The combination of such angelic sounds, together with Bösendorfer Dragonfly's descant, created an image filled with a breath-taking spectrum of colors, which made Maestoso Christmas 2020 a memorable night to remember.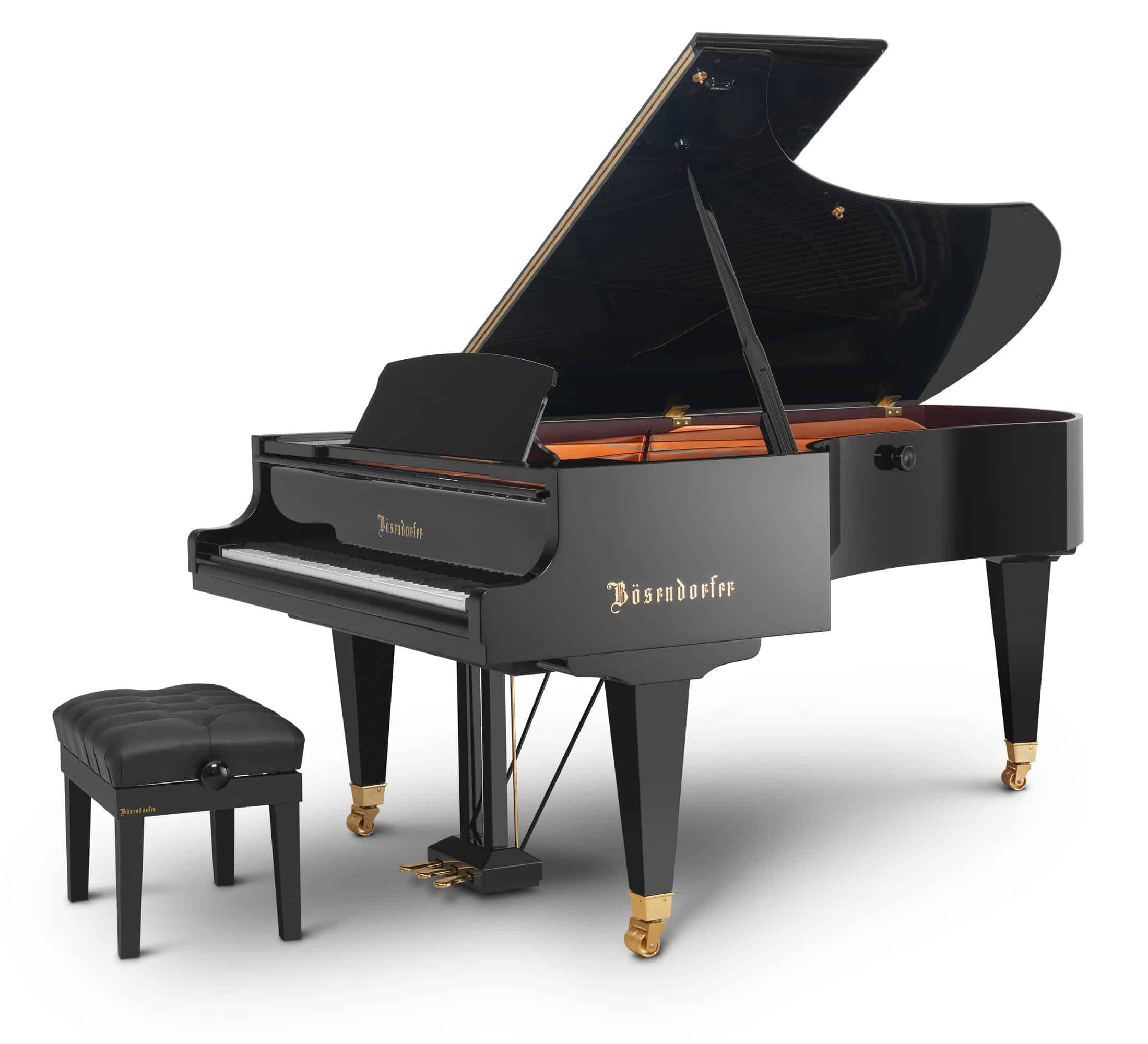 Bösendorfer Grand 225 (Professional level)
Size
Length: 225cm
Width: 159cm
Height: 92cm
Read more