There is no doubt that the masterpiece of Bösendorfer has a wonderful sound as its appearance. Bösendorfer Dragonfly created an artistic space for the online concert at St. Joseph's Cathedral that aired on December 31st, 2021. As a scene of pure beauty, these two pieces of arts souls were born for each other. The space, melody, and piano masterpiece brought audiences unforgettable moments and beautiful emotions, from soft to vibrant.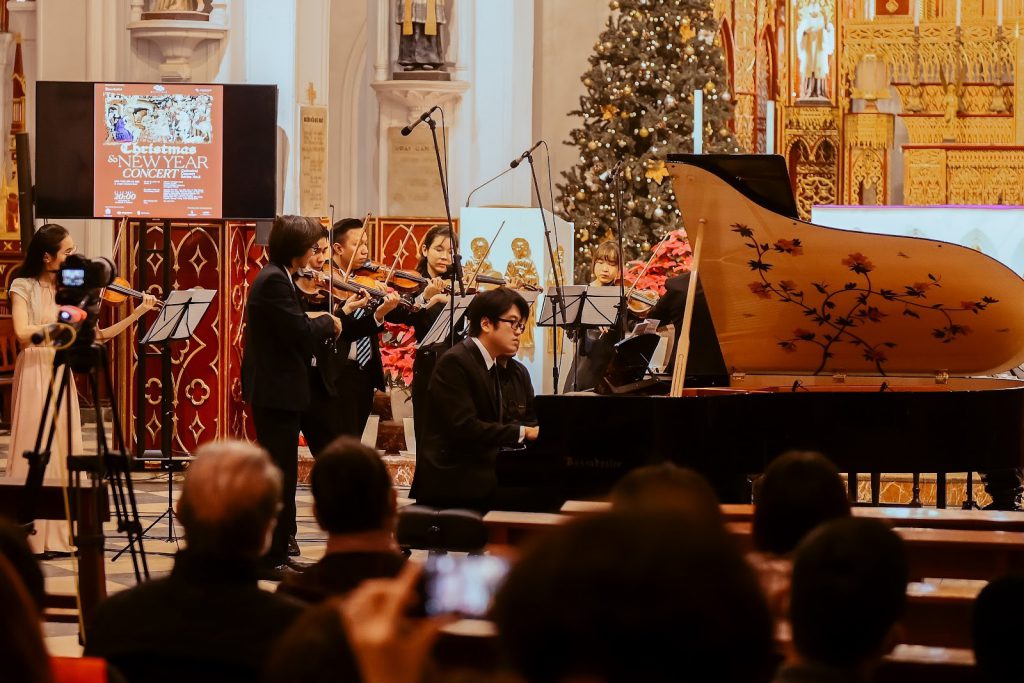 Bösendorfer Dragonfly created an artistic space at St. Joseph's Cathedral during the music night that aired on December 23th, 2021.
The warm melody of the piano together with the instruments and artists in the cathedral prospect seems to be the most magnificent image for these souls who love the art of sound. And the appearance of the Bösendorfer Dragonfly grand piano come from the world's leading piano brand with a history of nearly 200 years has completed that picture. It merges into the colorful sound of other symphonic instruments; the piano masterpiece has stirred the souls who share the love of art and classical music in particular.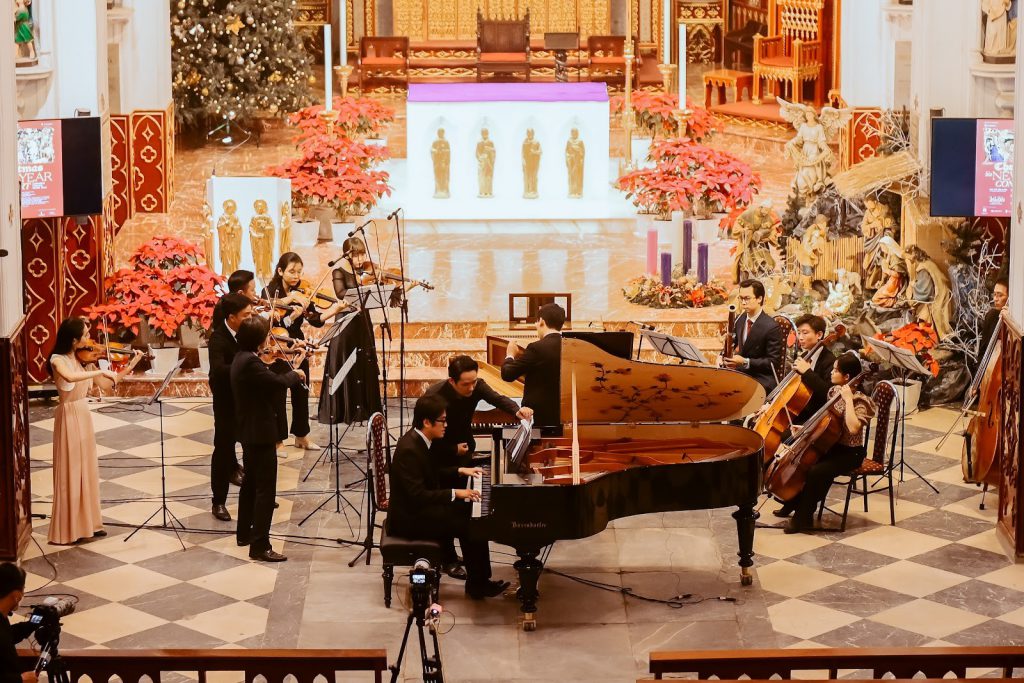 The concert is a warmth that connect the hearts of the entire audiences that music night.
Having such a gorgeous appearance like the muse, this grand piano always impressed people at the first sight with the desire to touch. At the same time, traditional crafts and warm combined with fulfilled sound are a characteristic when mentioning the Bösendorfer brand which carried the mission of conveying the fulfillment of emotions to all listeners. We can whether enjoy at the cathedral or from an online platform at anywhere.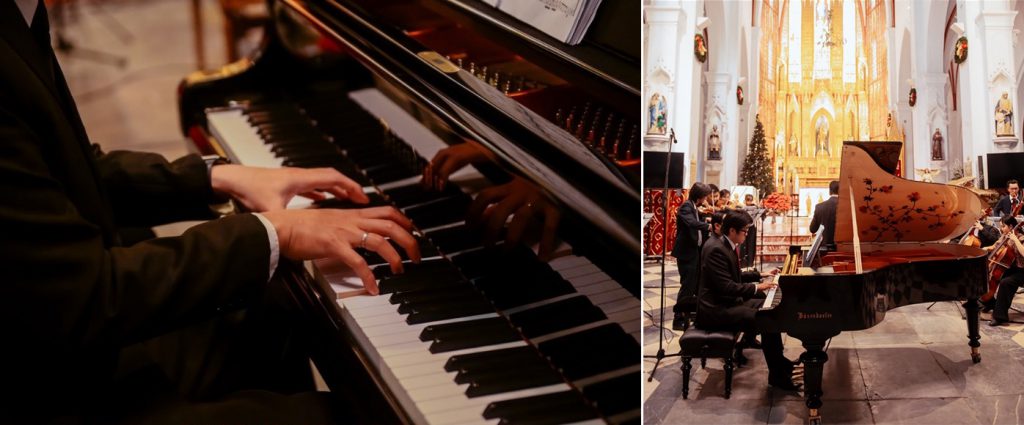 Ingenious artists played with all their hearts for their audiences. Emotional plays through the warm melody of the Bösendorfer Dragonfly grand piano made wonderful performances.
Renaissance Collection is honored to co-organize with Maestoso on the Christmas & New Year's Concert with the present of the masterpiece Bösendorfer to send the perfect gift in this festival season to the Vietnamese art community.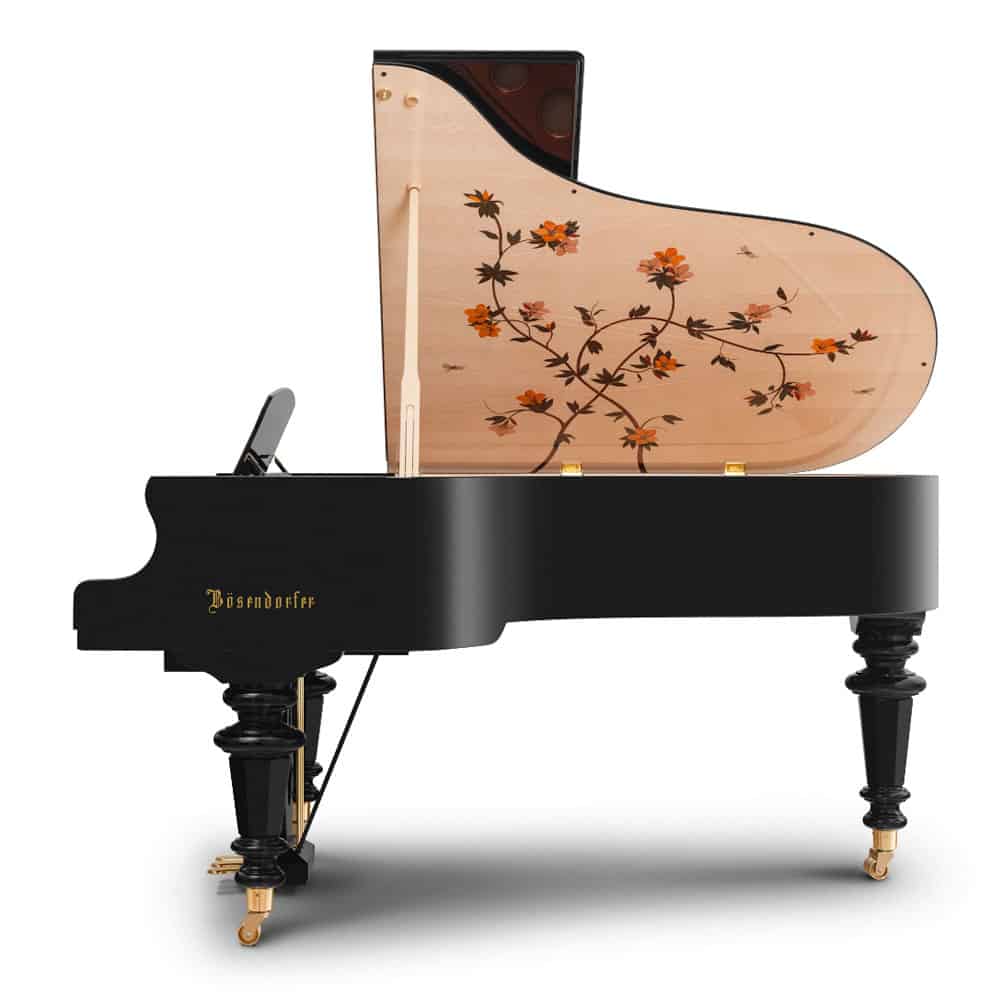 Bösendorfer Dragonfly (Artcase design)
Size
Length: 200cm
Width: 151cm
Height: 102cm
Read more