Bösendorfer Grand 280VC (Professional level)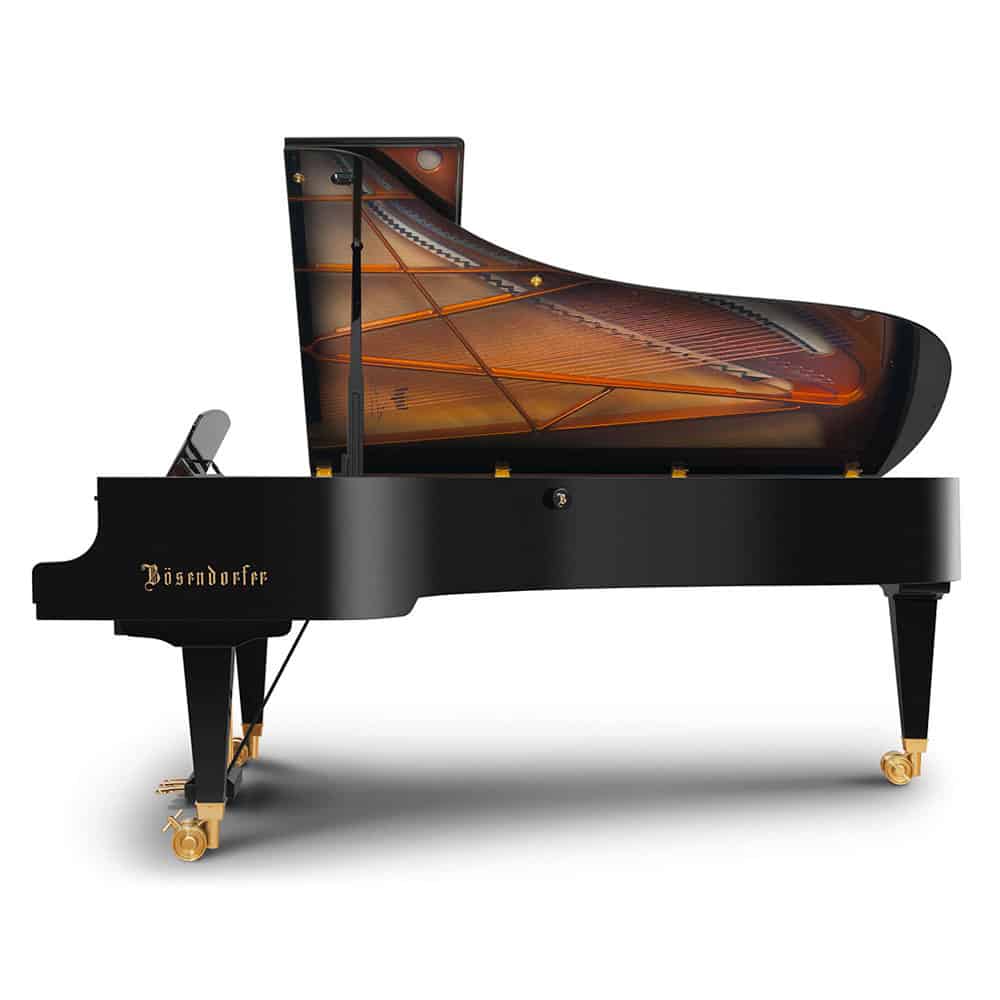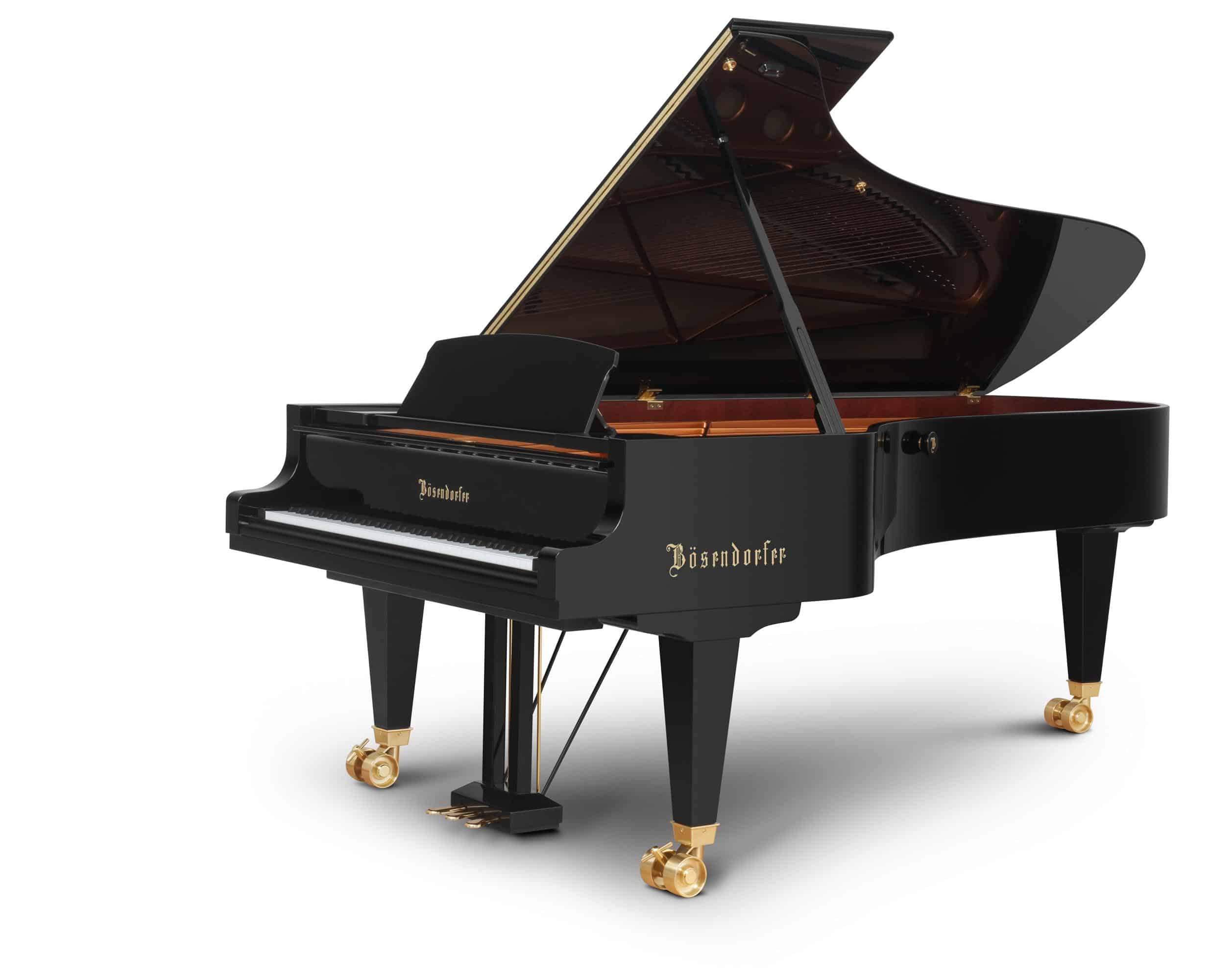 The new Concert Grand 280VC – Vienna Concert – takes audiences and artists by surprise. The engineering team of Bosendorfer has established a symbiosis of Bösendorfer's legendary traditional approach to piano manufacturing and most recent, sophisticated scientific modelling and measuring technology. Renowned pianists – trusted masters in the art of sound crafting – have been involved in perfecting the acoustic articulation of our 280VC. A sound as clear as diamonds, yet playfully gleaming like beaming sparkles of light.
The new Bösendorfer Concert Grand 280VC – Vienna Concert – represents the culmination of Bösendorfer's legendary approach to piano manufacturing. The next generation of the Bösendorfer Concert.
Special Features
Resonance Case Principle
Very similar in principle to a violin the whole body - not exclusively the soundboard - supports sound formation. This complex construction is part of the Viennese tradition of piano making.
Unique bass strings
All bass strings are spun in the unique Bösendorfer way, creating sonorous and warm Bösendorfer bass.
Independent Capo d'Astro
Bösendorfer is the only piano manufacturer that applies a detachable and independent Capo d'Astro in the upper register.
Traditional Sand Cast
Their raw frames, produced in Austria, rest 6 months outside the factory. This is how all inner strain of the forging process are released allowing the frame to remain relaxed under 20 tons of string tension.
Open pinblock
Tonal stability at its best: Our open pinblock consists out of 3 layers of 7mm quarter sawn maple, glued cross-grained to each other. Settled on a base of red beech this construction offers a firm basis for the pins tied with strings. The top layer is refined with a 1.5mm walnut veneer.
Nature
Bösendorfer uses more than 80% of spruce tone wood building our instruments, more than any other manufacturer. When adding the natural drying process to their manufacturing time, it actually takes 6 years until the Bösendorfer Grand arrives at your doorstep.
Individual finishing
Your favourite colour or an emblem designed by yourself carefully engraved by master artisans:
Made in Austria
It takes the dedication of Bösendorfer Artisans for up to a year to build your Bösendorfer Grand. A personal touch that you will sense the moment you play. Austrian quality, Viennese soul.
Concert Grand
Illuminating the Bösendorfer Sound universe on the world's most famous stages or within the intimate surroundings of your own 4 walls.