Hoang Rob, one of Vietnam's musical prodigy conducted his first live concert "Vien Du" on Saigon Princess Cruise (January 1st 2020). The violinist, along with various talented artists like Ha Tran and Bui Lan Huong, delivered top-notch experiences to the audience. Moreover, Bösendorfer Cocteau (Renaissance Collection) made an appearance and left an impression on his guests.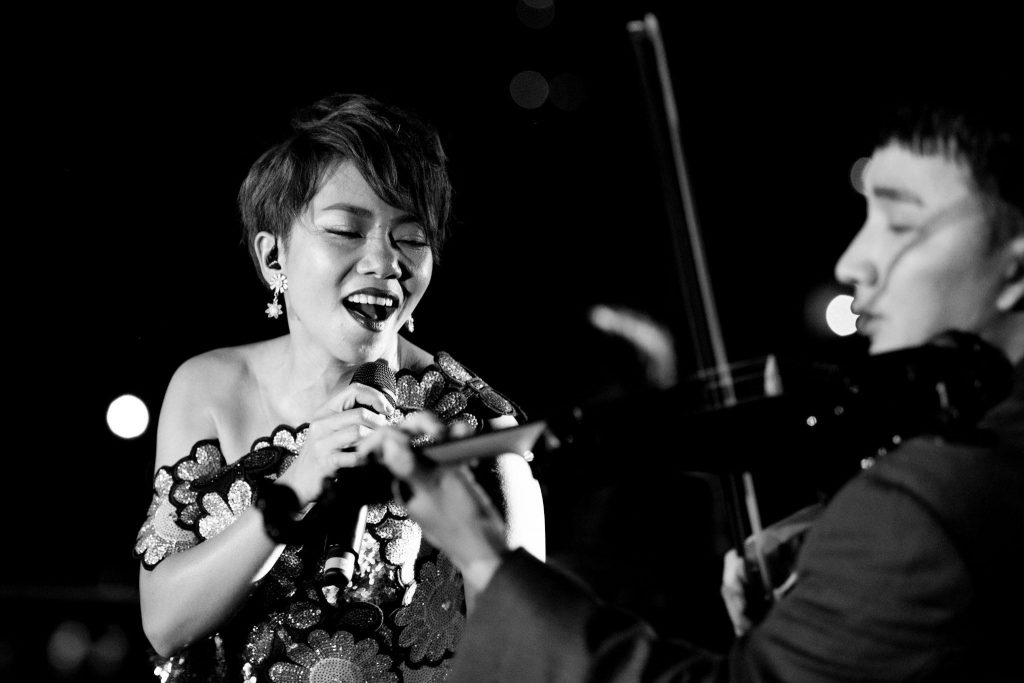 Hoang Rob and Ha Tran performed live on stage.
"Vien Du" marked Hoang Rob's milestones to become one of the first Vietnamese artists to have had their concerts held on cruises, making it a unique journey for attendants on the Saigon River. More importantly, Bösendorfer Cocteau delivered a sense of Western art culture, embracing the high-class atmosphere and completing the concert as a whole.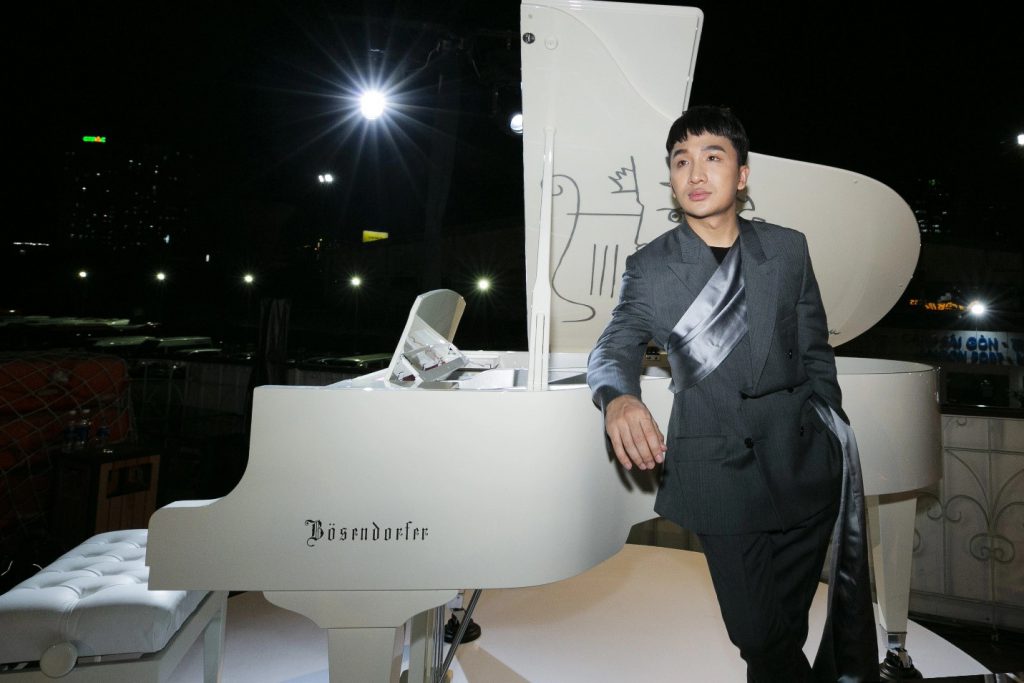 Hoang Rob and the Bösendorfer Cocteau piano.
Bösendorfer, with almost 2 decades since its first establishment, is one of the largest piano brands and has become a part of the mankind's art culture. Founded in 1828, Bösendorfer is famous for its sonorous and warm brass, and its original designs are completely hand-crafted. Despite its age, Bösendorfer has nonstop development with innovative designs and interesting stories behind the creation of each piano.
Bösendorfer Cocteau was originally based on Jean Cocteau - a talented mind in various creative fields and was constructed for the 66th Menton Music Festival. Jean Cocteau was known for being good friends with Pablo Picasso and a contemporary version of himself, the artist also had a great impact on the European Art Community and had worked together with Stravinsky and Erik Satie.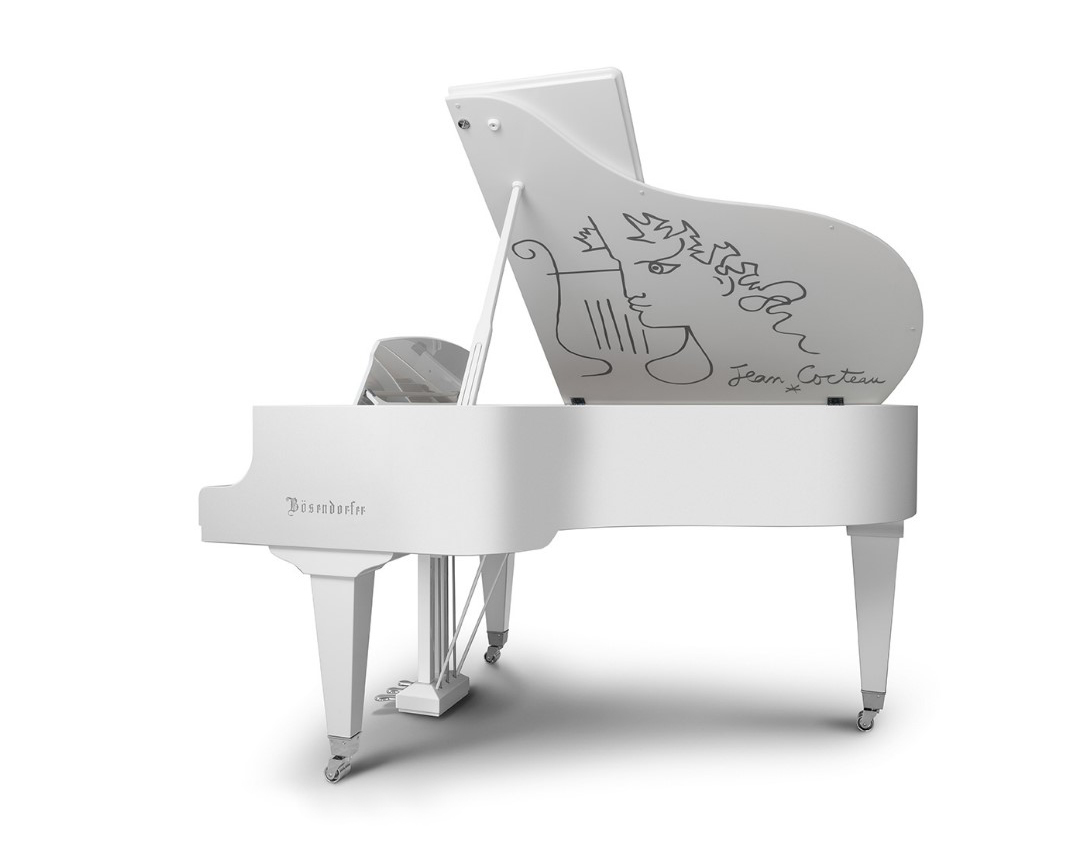 The masterpiece from Bösendorfer, the nearly-200-years-old piano manufacturer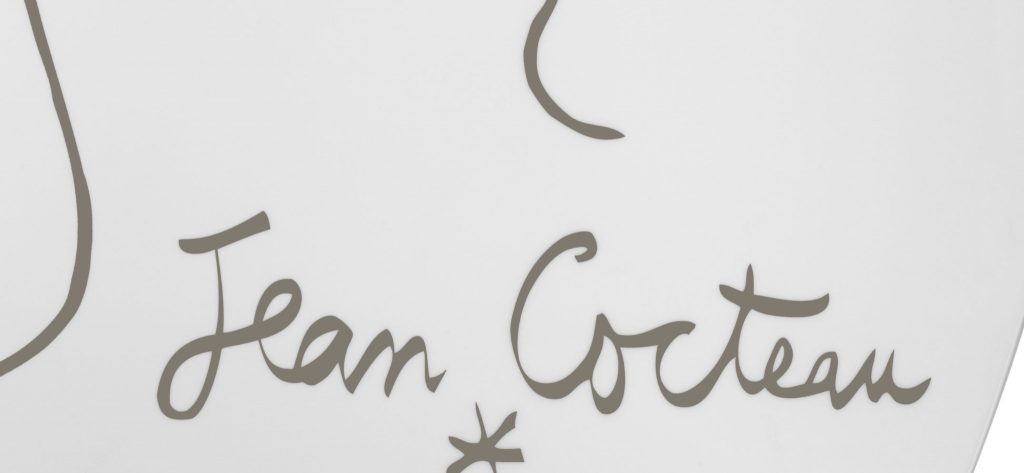 Jean Cocteau's signature printed on the Bösendorfer Cocteau.
Jean Cocteau's signatures and his popular works, namely the portrait of Orpheus, had sophisticatedly printed under the piano's lid. This limited version from Bösendorfer is a collaboration between Menton Music Festival and Jean Cocteau's museum, with only 12 pieces in quantity.
According to Greek legends, the great poet Orpheus was being gifted for his musical skills and the ability to control animals, as well as making branches dance to his melodies by Apollo - god of archery, music and dance, truth and prophecy. Bösendorfer Cocteau is intentionally a metaphor for its signature sound that is able to seduce the ears of mortals.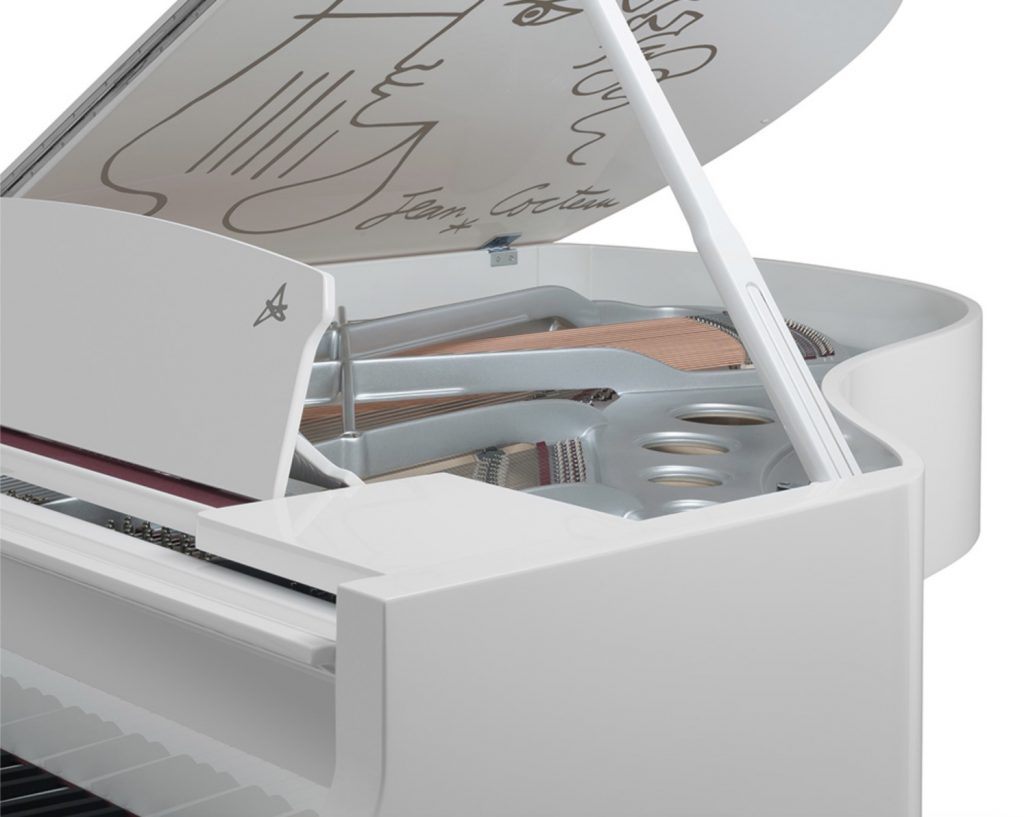 Sophisticated details printed under Bösendorfer Cocteau's lids.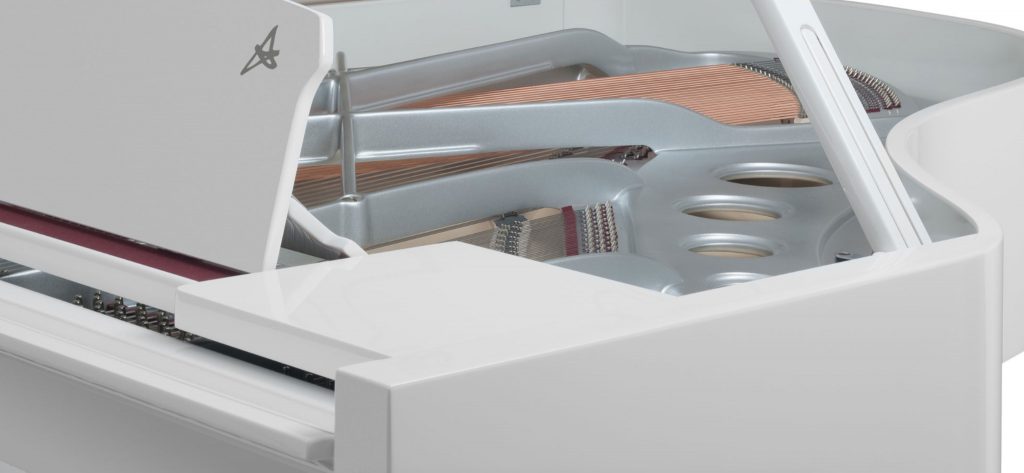 The exclusive soundboard structure inside Bösendorfer Cocteau.
The appearance of Bösendorfer Cocteau, with its modern yet exclusive design, along with refined and precise details, contributed to making the night of the performance much more spectacular. As "Vien Du" was perfect by itself, Bösendorfer Cocteau made it feel more complete.